Grants Support Students
Oakwood Schools Foundation ("OSF") Grants are designed to encourage, facilitate, recognize and reward innovative and creative instructional programs and ideas in education. Teachers, principals and school administrators can apply for grants to fund projects that benefit individual classrooms or their entire school.
OSF offers schools and specific departments the opportunity to apply for grants to support innovative programs or projects that promote higher levels of student learning and academic success. To be considered, grant proposals must enhance student academic performance and support the stated objectives, goals and initiatives of Oakwood Schools.
OSF awards grants annually in the fall and spring through a streamlined grants application process in partnership with the Oakwood Fine Arts Boosters, the Harman PTO, the Smith PTO and the Oakwood Junior High and High School PTOs. Fall grants support projects or programs in the current calendar school year, while spring grants support projects or programs in the current school year or the following school year.
Deadline for Winter 2023-2024 Grants application is January 10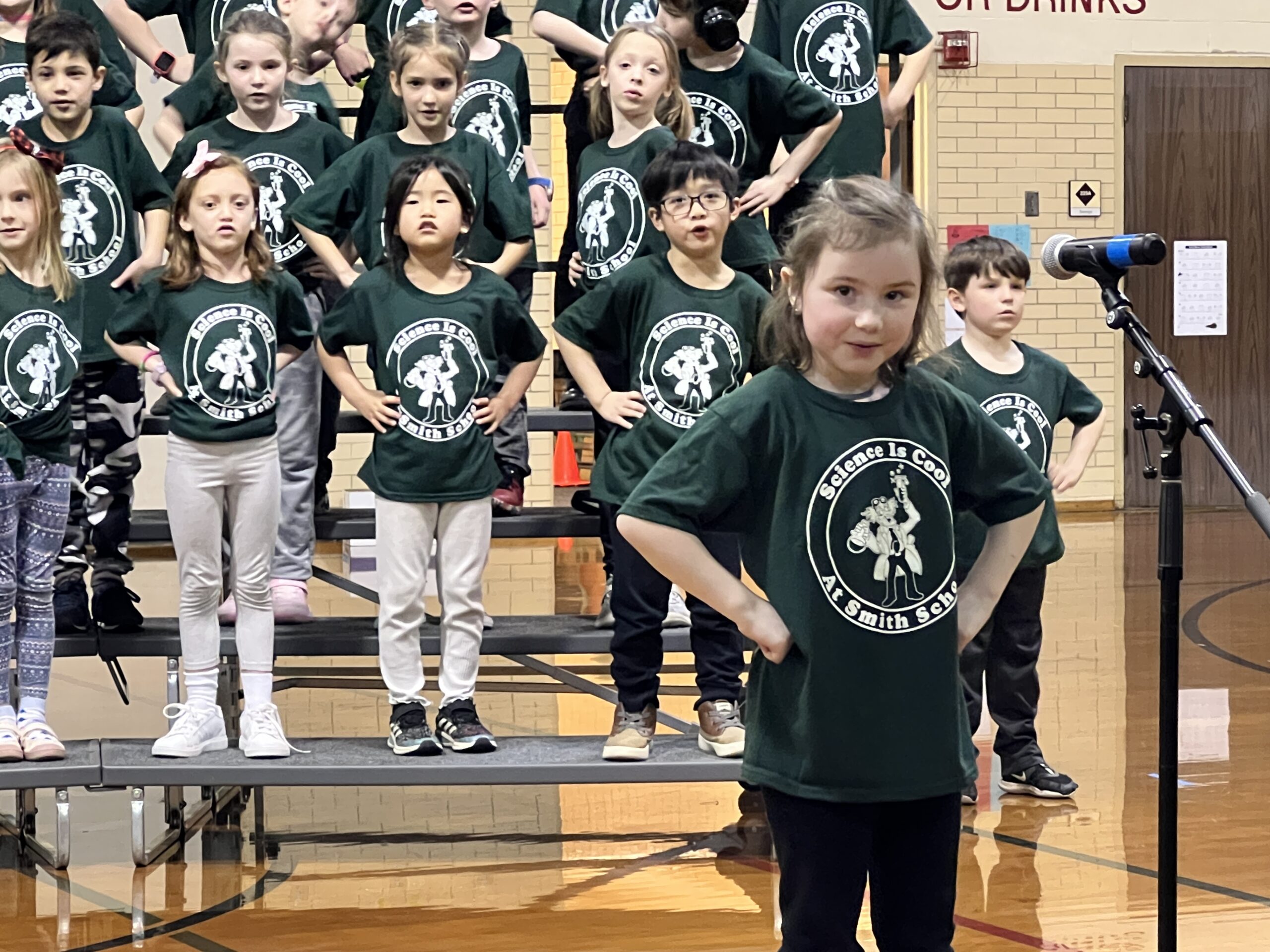 "We are thrilled to collaborate with our community partners, such as Smith PTO, Harman PTO, the OJH/OHS PTO, and OFAB, to provide even more opportunities in our schools. It's exciting to see our groups come together to allocate resources that support innovation and enhancements for our students and teachers."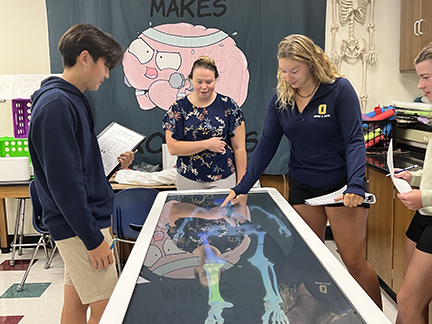 While outside of the Foundation's endowment grant budget, in early 2022 Foundation Trustees voted to make a very special grant for an innovative and exciting virtual 3-D anatomy dissecting table. They recognized that this opportunity was a complement to the late Ruth Herman's legacy. Ruth was an Oakwood Schools Foundation Dream Builder and dedicated alumni member of the OHS Class of 1947. A portion of Ruth's undesignated bequest gift to the Foundation covered the anatomy table in honor and memory of Ruth as a pioneer for women in the sciences and in the spirit of her endless pursuit of learning. This table was the first of its kind for a public school in Ohio and gives students an opportunity to learn about anatomy and physiology at an advanced level.
ANATOMAGE TABLE
The Anatomage Table utilizes state-of-the-art technology to bring a unique learning opportunity to Oakwood students. This project brings textbook pages to life by allowing Oakwood Junior High and High School students the ability to interact and manipulate cadavers and organisms in ways that collegiate level students and professionals in the field of medicine can.
The Anatomage Dissecting Table provides endless possibilities for integration within Human Anatomy and Physiology Course, enables students in Biology courses to complete virtual dissections and comparative anatomy studies, and affords the possibility to view virtual autopsies. The integration of this learning system strengthens the understanding of students and provides a richer learning environment.
"This table allows us to be able to look at a real human body without having an actual cadaver in the room. It is also helpful because we can explore the body systems we are learning about in class with this table."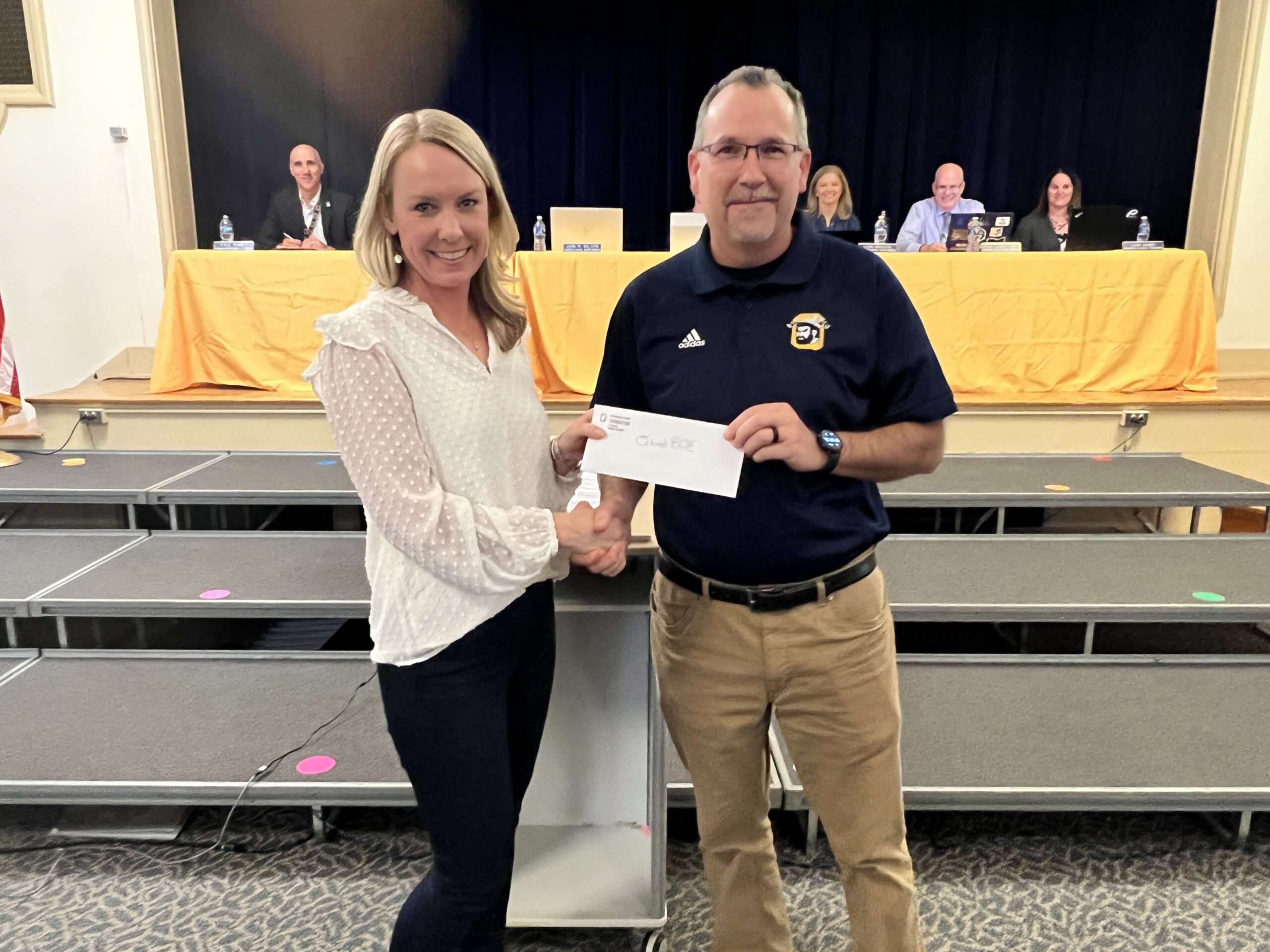 Winter 2023 Grants
"The Greenhouse Effect" – Heidi Edwards, OHS & OJHS
This grant expands on a new greenhouse fundraised by the graduating OHS Class of 1972 in honor of their 50th reunion. Thanks to the Class of 1972 efforts and along with this grant and support from Oakwood High School, construction is expected Summer 2023. The new greenhouse will allow Oakwood Jr High and High School students the opportunity to investigate plant growth methodologies. Allowing students to connect with plants and disconnect with technology provides a unique opportunity to care for something living outside of themselves. Through caring for plants, students can become empowered to inspire change in their lives and the community.  The growth opportunities continue to the academic content that can be addressed through gardening. According to Skelly and Bradford (2000), 84.3% of teachers exposed to school gardens think gardens help students learn more effectively, with 73% stating that experiential learning in gardens is effective.  Students can learn all aspects of the process from seed to plate, integrating content in biology, chemistry, environmental impact, and engineering design process. Oakwood staff can also grow right along with the students, developing deeper and richer learning opportunities for the content being taught in respective classrooms.  ""The Greenhouse Effect" is helping turn the out-of-date, non-functioning greenhouse into an additional learning space and environment where our students can thrive.
Playaways in English Classrooms

–

Amy Ostdiek, Crystal Melchor, Regina McCauley, OHS & OJHS

Many students find inspiration and renewed interest in stories when they can hear the story as well as read it. Numerous studies (specifically with those students who have dyslexia and other reading challenges) have demonstrated that reading aloud and hearing stories enhance the reading experience and improve comprehension, interest, fluency, and stamina (Overcoming Dyslexia).

We hope to create a library of audiobooks using the Wright Library model of implementing Playaways into our classrooms (including the junior high and high school learning centers). With participation from the IS department and all grade levels of junior high through twelfth grade, students will be able to continue building skills, strengthening their reading abilities (and their writing skills, in correlation).
Staff iPad Project

–

Kayleigh Davidson, Smith Elementary & Harman School

The purpose of this grant was a pilot to provide a sample of teachers in the district at both Smith and Harman Schools, with an iPad that will enhance learning opportunities, increase lesson modalities, and create an easier form of data collection.
Granting exciting opportunity for our students!
Our grants have supported projects from field trips, to science kits, and even a virtual whale watching trip for fourth graders at Edwin D. Smith Elementary and the Harman School. You can learn more about the virtual whale watch in this video from Oakwood Schools Curriculum Showcase.
10%
Percentage of graduating Oakwood seniors who received a scholarship through OSF in 2021
$1 million
In grants funded for Oakwood teachers and staff since 1991
21
Annual scholarships offered to Oakwood seniors
Our success relies on our community.
Thank you to our donors. Find out more about how you can donate to make an impact today.