SUPPORT THE ALUMNI BAND ROOM!
Current and alumni band members and their friends and families are leading an effort to name the new band room space the Alumni Band Room and are seeking your help toward a collective goal of $100,000.
A generous matching gift of $35,000 was offered for all Alumni Band Room contributions thanks to the generosity of Rick & Jane (Flory) Schwartz '67! Rick Schwartz is a proud Oakwood band alum and is grateful for all of the band alumni contributing to this important project for the next generations of OHS Band members! Through the generosity of Alumni Band Room donors and the Schwartzes, the match helped the effort make its ambitious $100,000 goal a reality!
Due to the success of this effort, the new band room in the Rick & Jane Schwartz Performing Arts Wing will be named The Alumni Band Room. To show your support of this effort and the multi-generational influence of our Oakwood band, please consider giving today to the effort that will continue to support the Flourish Campaign for the performing and visual arts.
Every single gift of any size is appreciated and will assist with this collaborative effort to commemorate this special space for our students and their futures. Thank you for your consideration!
TO MAKE A DONATION ON THIS GOAL TODAY
DONATE ONLINE


Make a contribution online through a secure link via The Dayton Foundation*. Please note, standard 3% bank processing fees apply to credit card donations. Please reference "ALUMNI BAND ROOM" in the comments so your gift can be attributed to the goal.
DONATE MONTHLY
Schedule a monthly recurring gift to increase the impact of your contribution this year via The Dayton Foundation* Bank to Bank transfer form. Please reference "ALUMNI BAND ROOM" in the comments so your gift can be attributed to the goal. Pledge an annual multi-year commitment to FLOURISH by contacting OSF.
DONATE VIA CHECK
Make a contribution with a check payable to the Oakwood Schools Foundation and mail to:
OSF P.O. Box 351 Oakwood, Ohio, 45409. Please reference "Fund #1655 ALUMNI BAND ROOM" on the check.
Thank you for your desire to contribute and help make a difference. Please note the Oakwood Schools Foundation is a component fund of The Dayton Foundation, and we process all gifts and donations through their website. Kindly click the 'Donate' button and you will be redirected to the foundation's website where you will be able to contribute.
Thank you for your support!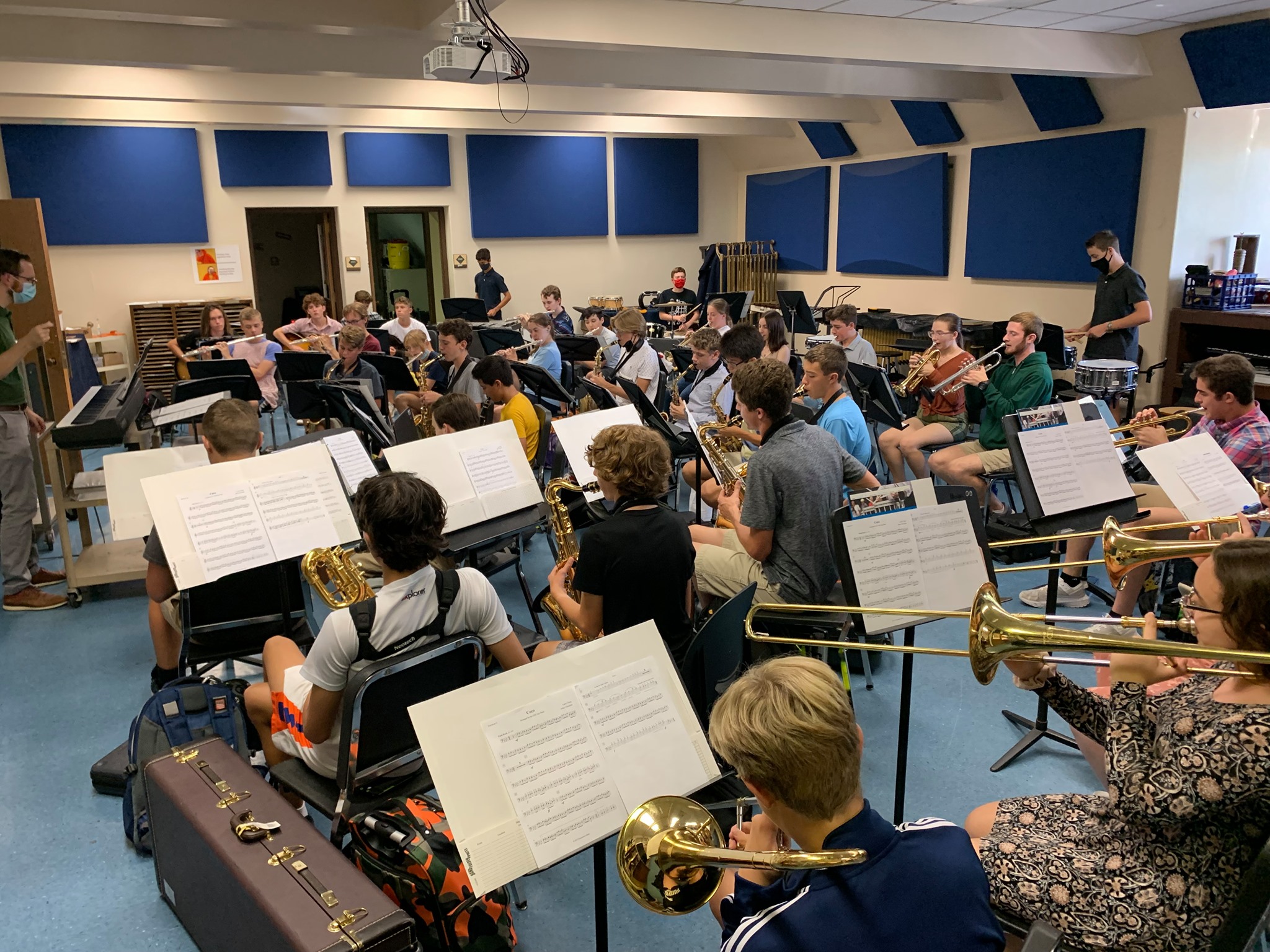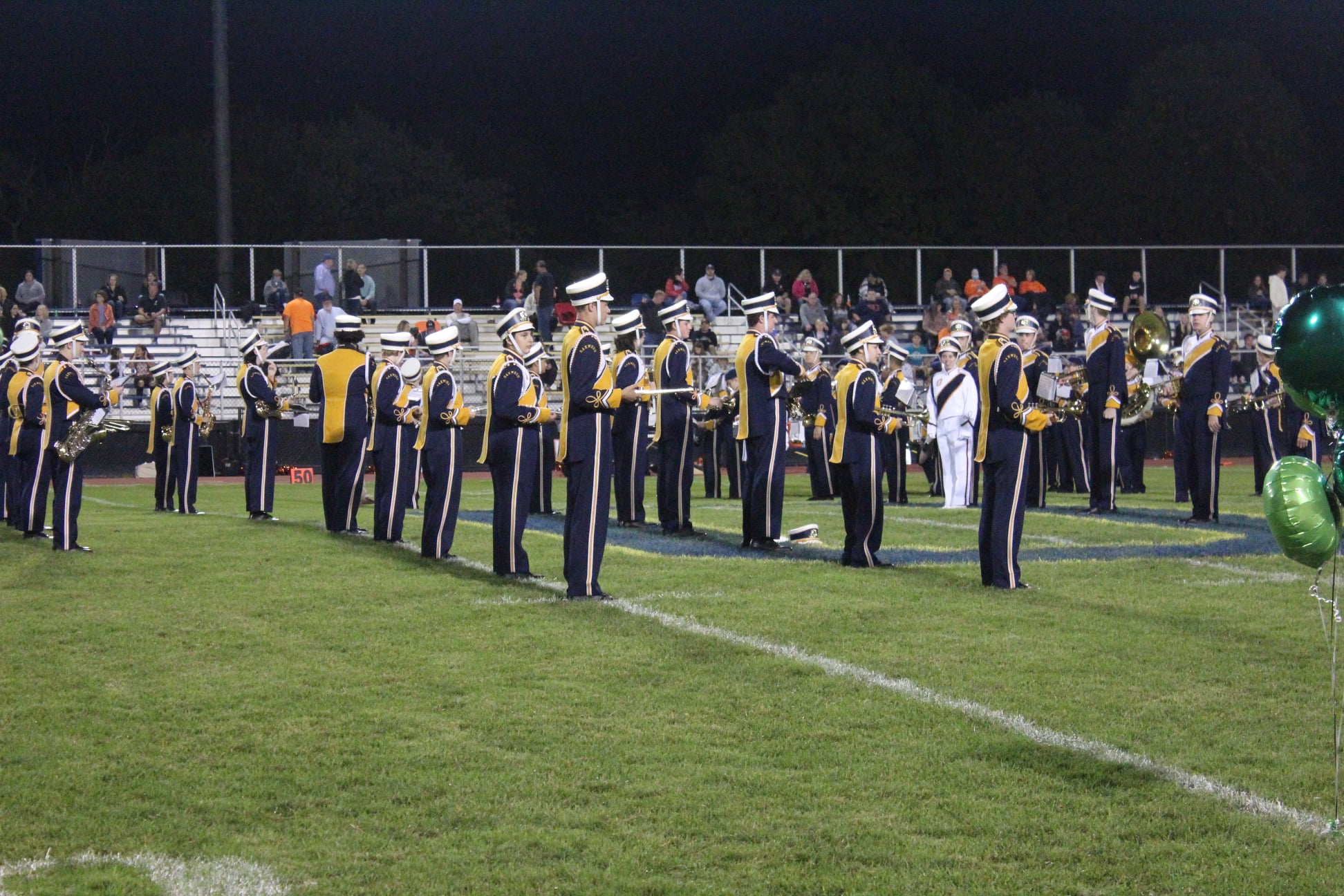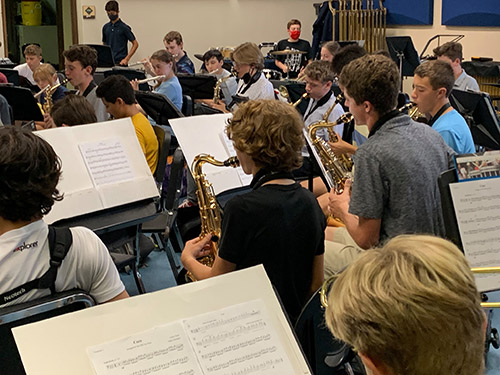 Band is a special community within the Oakwood student body in which students can find their niche, become more confident and outgoing, and just really bloom into more compassionate and empathetic people who work together to create great music.  
Oakwood Seniors Lizzi Clock and Cecilia Dalrymple spoke at the May meeting of the Oakwood Rotary Club.
Hear from Oakwood High School band members, Lizzi Clock '22 and Cecilia Dalrymple '22, about what band has meant for them.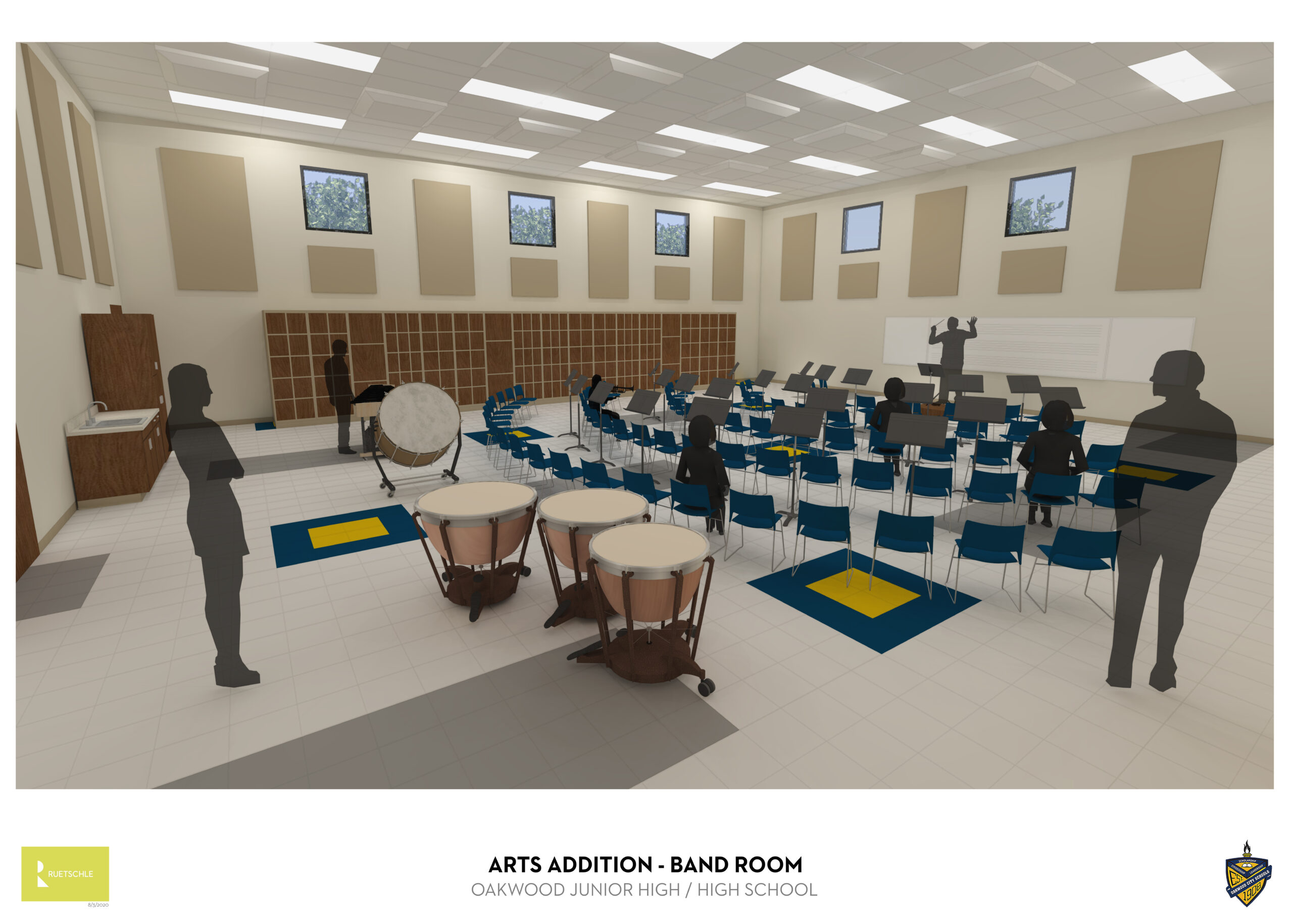 The new band room will include
a larger practice room, acoustically tuned for its specific purpose;
extra storage space for students' instruments;
a band director's office; and
access to Schantz Avenue and Mack Hummon Stadium for ease of transportation of students and their instruments
The band space will be substantially larger providing much-needed space, nearly double the size with higher ceilings, and improved volume. The room will be acoustically tuned to its purpose, allowing students to better hear instruction and one another, setting the stage for a greater learning experience and enhanced enjoyment of students' musical pursuits.
Stay up to date
Follow the Oakwood High School Band on Facebook
Learn more about the History of the FLOURISH campaign
Watch students, staff, and the Oakwood community talk about what FLOURISH means to them.