The William Hewitt Studio
The William Hewitt Studio 
Due to an identified need and student interest, the Oakwood Schools Foundation worked with interested alumni and community organizations to make a real-world broadcast studio a reality for Oakwood High School students.
The William Hewitt Studio, named in honor of OHS Class of 1956 alum, William "Bill" Hewitt will be implemented into Kelsey Jackson's Journalism: Convergent Media class available to students grades 9-12. The new class, developed with help from students, came with the creation of The Ax Media in the spring of 2020. Ax Media is a merger of the OHS student print newspaper, The Dome, and AxTV, the school's streamed online broadcasting program.
During the process of creating the Convergent Media class and the new media group, the significant need for new and relevant broadcasting technology to support real-world education for students became apparent. The Schools reached out to The Oakwood Schools Foundation to assist with identifying donor interest in fundraising for the project that was outside of the School budget for the program.
An up-to-date broadcast studio with upgraded technology and equipment will expose students to authentic experiences, better preparing them for related college courses or the pursuit of a career in journalism. One of the current goals for the project was to provide multi-uses for the equipment. The studio will also function as a photography space for The Acorn yearbook staff.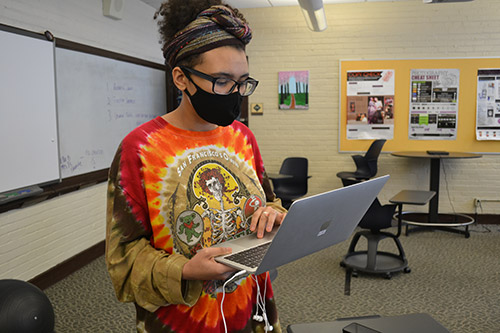 Support The William Hewitt Studio
Funds continue to be accepted to support the Studio's ongoing maintenance and upgrades for the technology, to keep it relevant for students for years to come.
For more information about The William Hewitt Studio project, please contact OSF Development Director, Brandy McFall at [email protected].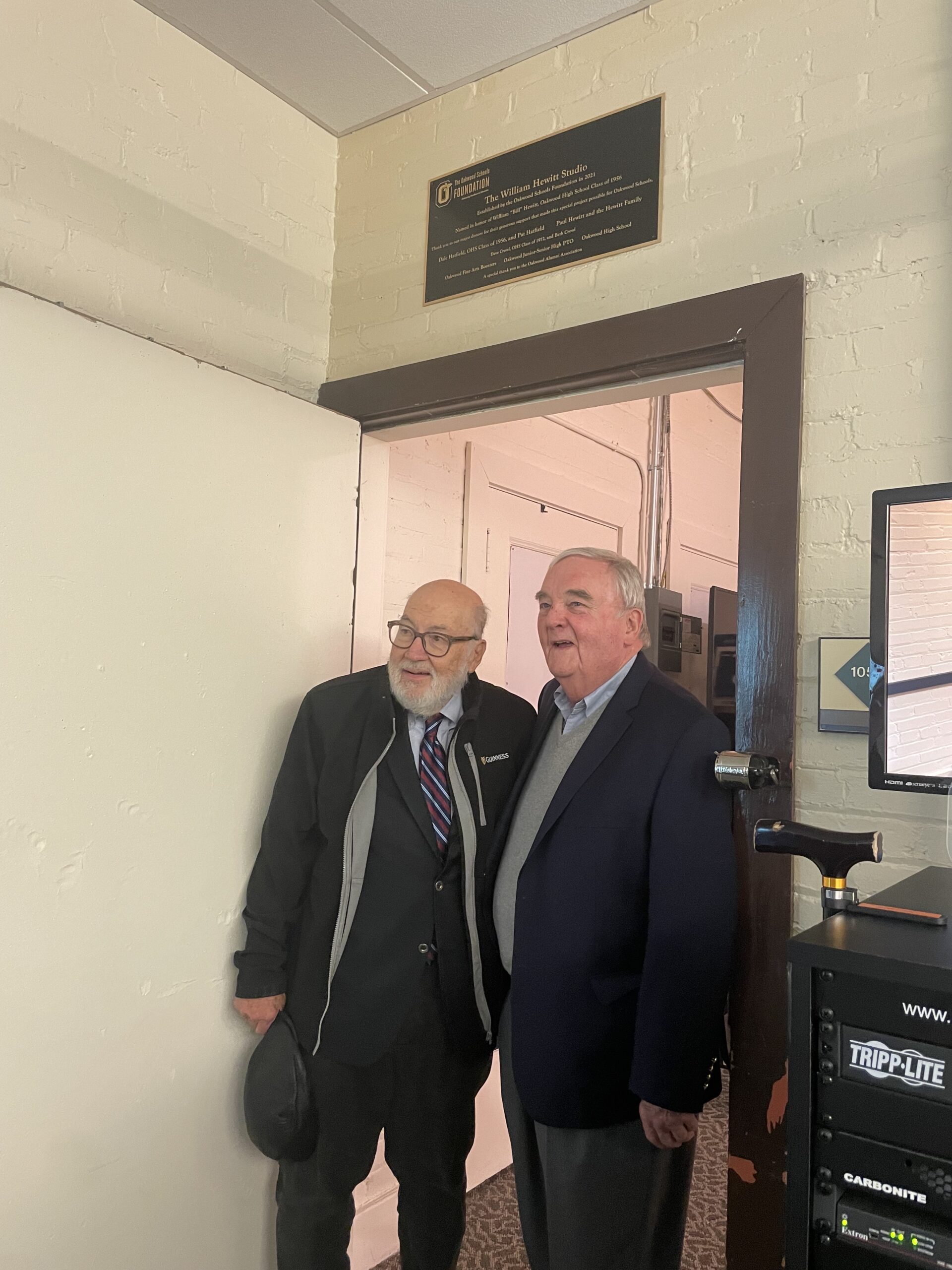 A very special thank you to the following donors and partners for making this project possible:
Dale Hatfield, OHS Class of 1956, and Pat Hatfield
Paul Hewitt and the Hewitt Family
Dave Crowl, OHS Class of 1972, and Beth Crowl
Oakwood Fine Arts Boosters
Oakwood Junior-Senior High PTO
Oakwood High School
And a special thank you to the Oakwood Alumni Association